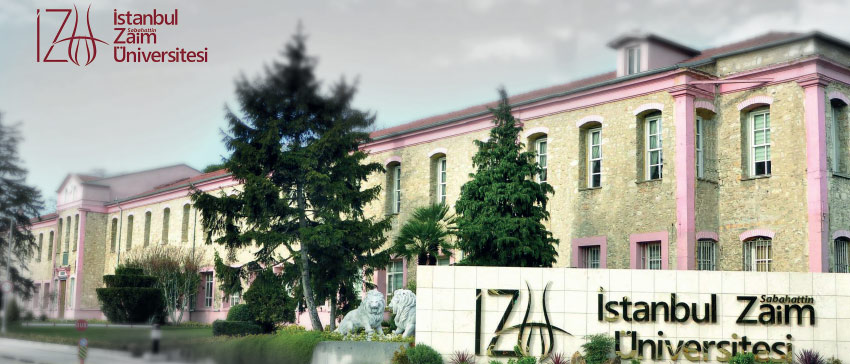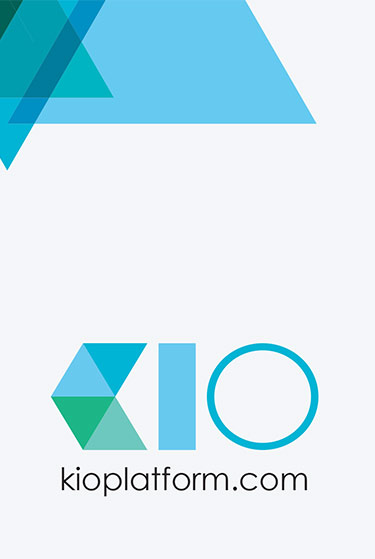 WHY DID İSTANBUL SABAHATTİN ZAİM UNIVERSITY CHOOSE KIO?
İSTANBUL SABAHATTİN ZAİM UNİVERSİTESİ
• Easy to use with user friendly interfaces.
• Solution-oriented sales and technical support teams.

WHY DID İSTANBUL SABAHATTİN ZAİM UNIVERSITY NEEDED ENERGY MONITORING?
• With the continuous development of technology, people's need for electricity is increasing day by day.
• So electric energy now affects many professions, many lines of work.
• It would be counterintuitive not to measure the kind of energy that is laborious to generate and impossible to store, at the same time very costly.
• This place is a home of science.
• It is very important for us to classify such an important energy source, to conduct analysis on it and to measure the consumption by the academy, personnel and students.
• That is why we have chosen KIO.
İSTANBUL SABAHATTİN ZAİM UNIVERSITY
• Before we used KIO, we had to manually monitor our consumption of electricity.
• The method of one staff member travelling to all our faculties and taking notes read from the meters was both prone to false registering and was also allowing us to make only backwards analysis of consumption.
• Now, using KIO, we ensure both accuracy of measurement and we monitor our electricity consumption in real time, which allows us to prevent unnecessary usage.
• We have increased our productivity by directing relevant personnel to more important jobs.
• Everything is registered and reported in a much more reliable and easier way.

WHEN DID YOU START USING KIO?
• We met Klemsan and KIO at the beginning of 2017
• We are a large university established over an area of 327,000 square meters.
• Our buildings are far apart from each other, so it took about 1 year for us to project this, to decide what kind of system we will install, and to budget all these and then to get approvals from senior management.
• While these processes were underway, we also conducted demo work with KIO at our university
• For the past 4 months, we have integrated our devices in all our faculties to KIO so that we can fully monitor our consumption.
WHAT PARTS OF THE UNIVERSITY ARE YOU MONITORING WITH KIO?
İSTANBUL SABAHATTİN ZAİM UNIVERSITY
• We have 25 independent buildings in our campus at the moment.
• Their electrical energy distribution network of these buildings is different from a conventional factory
• While we were feeding our faculty with one transformer, investment-wise, we had to support other faculties using this transformer too.
• Therefore, the consumption data we measured wasn't really helping us obtaining the data that we actually wanted.
• At this point, we could obtain the necessary consumption data through KIO without installing actual extra devices in the locations where we wanted to have measurements thanks to the virtual devices we have created over KIO
• Almost all the faculties that are currently in our university are monitored and reported in real time using KIO.

WHAT ARE THE ADVANTAGES THAT KIO HAS PROVIDED
• Today, the efficient use of energy has become very important for institutions..
• With the help of consumption reports, it became easier to register locations where intense consumptions occur in real time, to monitor the daily consumption of the faculties, to make reactive analysis and to even make decisions of energy saving.
• We detect fault conditions and intervene more quickly whenever they occur with the help of alarm management screens.
COULD YOU SAVE ENERGY USING KIO?
İSTANBUL SABAHATTİN ZAİM UNIVERSITY
• Before you can save energy, you must first determine where you are consuming the most so that you can save energy in these areas.
• Energy saving is to consume less energy without sacrificing comfort conditions.
• Thanks to KIO, we were able to analyze our biggest and smallest consumption footprint.
• As a university, we attach great importance to energy saving.
• By analyzing our consumption data with KIO, we take necessary precautions and we can see the benefits of these precautions with consumption comparison reports.
• KIO makes it easy for us to report the feedback on the work we have done to save energy.