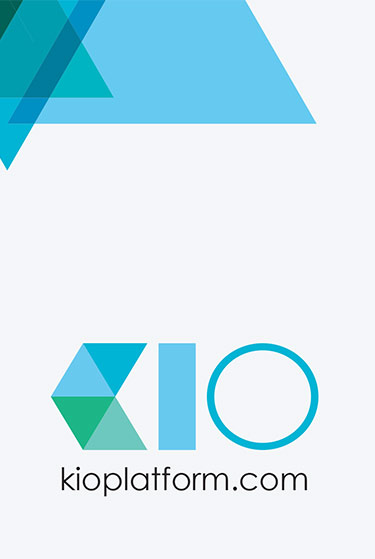 WHY DID EMATEKS NEED KIO?
EMA TEKS
• Established in 2014, Emateks Tekstil provides yarn and fabric products for ready-wear companies.
• The company has been monitoring its energy and manufacturing processes using KIO since 2017, and has been able to save energy enormously especially in the machinery department.
• The machine-sourced downtimes that occurred during manufacturing were not detected well by the operators.
• With KIO we took control of our machine downtimes.
• In addition, we have been able to identify using KIO why the machines are stalled and where the failures originate.
• Together with KIO, the maintenance team was able to quickly find solutions to the problems found in the machinery

DID KIO BE BENEFICIAL FOR YOUR FACTORY'S EFFICIENCY?
• We have a process called bale unwinding in the yarn testing process.
• This is an operator controlled process and it is very important to control the duration of this process for efficiency.
• This duration of this process also affects manufacturing.
• With KIO, we were able to analyze these downtimes better and avoid unnecessary downtimes.
• This allowed our business to operate more efficiently.
WHY DID YOU CHOOSE
KIO
?
EMATEKS
• Electricity is the biggest expense item in our business.
• For this reason, we have chosen KIO to be able to analyze better our consumption and make the necessary savings decisions.

HOW LONG HAVE YOU BEEN USING KIO??
EMATEKS
• We have been using the KIO since the beginning of 2017..
• In parallel with our KIO organization monitoring module, we have divided our operation as in "carding machinery, combing machinery, traction, open end, vortex machines and administrative buildings".
• In particular, we can monitor how much electricity the compressor consumes in what material, monitor how much electricity we spend on rope breaks and stops with graphical reports very easily.
• With the KIO reporting module, we calculated a cost by comparing the energy consumed by the compressor line and the machines with the product they manufacture.
• Analyzes we have made over KIO on a new machine investment have been effective in our preferences.
• We also had the opportunity to compare our hourly, daily and monthly consumption reports obtained using KIO, with the reports on energy usage by the Organized Industrial Zone in general.